Topics
Gratis content for your website!
from Rusty Wright Communications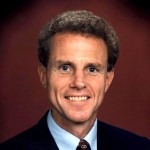 Need stimulating content to help your website or blog sparkle and attract web traffic?
International lecturer and syndicated columnist Rusty Wright makes his articles and audio/video resources available to you gratis.  All we ask is that you give proper credit, let us know when you post and/or translate our stuff, and link back to RustyWright.com.
Topics include humor, films, current events, relationships, AIDS, success, forgiveness, anxiety, fear, security, hope, disappointment, communication, racism, faith, Freud, Marx, Elvis, and Superman.
Our most recent:
Jonah movie: Whom would you like God to punish?  So, if there is a God, and he punishes evildoers, whom would you especially like him to judge?  And if he gave that person(s) a second chance – to follow him – would you be pleased or disappointed?  Maybe you can identify with Jonah, the biblical prophet.  A new movie musical tells his dramatic and entertaining story.  (Short op-ed)
The Case for Christ movie: An atheist wrestles with the evidence.  If you're a committed atheist and your spouse becomes a follower of Jesus, it might just rock your world.  That's what happened to hardnosed Chicago Tribune legal affairs editor Lee Strobel, who marshalled his skills in journalism and law to find out what had happened to his wife.  (Short op-ed)
Have a look at more …
Subscribe to Article Alerts: Want to be kept abreast of future releases?  Every month or so when we post new articles, we notify Internet editors of their availability via short emails.  Just let us know and we'll send you these email alerts.  We send them blind (to protect your privacy) and only to those requesting them.