Topics
Gratis content for your website!
from Rusty Wright Communications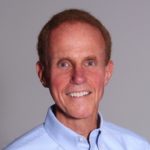 Need stimulating content to help your website or blog sparkle and attract web traffic?
International lecturer and syndicated columnist Rusty Wright makes his articles and audio/video resources available to you gratis.  All we ask is that you give proper credit, let us know when you post and/or translate our stuff, and link back to RustyWright.com.
Topics include humor, films, current events, relationships, AIDS, success, forgiveness, anxiety, fear, security, hope, disappointment, communication, racism, faith, Freud, Marx, Elvis, Wonder Woman, and Superman.
Our most recent:
'The Mulligan' movie: Need a second chance?  Ever wish life granted second chances?  What would you do with them?  The Mulligan movie uses the game of golf to get you to ponder possibilities.  (Short op-ed)
'The Chosen' Jesus TV series: Why so popular?  So, why would an online television series about Jesus be breaking popularity records?  It has no big-name stars or producers.  The stories are ancient.  Are viewers looking for hope amid pandemic uncertainty?  Are they bored with working from home and turning to diversions their bosses cannot monitor?  What did TMZ think?  (Short op-ed)  Washington Examiner version
'American Underdog' movie: From supermarket stocker to Super Bowl MVP.  Do life's challenges ever get you discouraged?  NFL Hall-of-Famer Kurt Warner's wild journey from castoff to superstar could inspire you to keep pursuing your dreams.  (Short op-ed)  Washington Examiner version
Racism Series:
Changing Racist Hearts: Can it be done?  George Floyd's horrifying death while pinned down by a white policeman has sparked global rage and anti-racism protests.  Racial disparity is widespread and ominous.  Can a racist's heart be changed?  Consider these powerful examples.  (Short op-ed)  Washington Examiner version
Changing Racist Hearts: Police brutality.  George Floyd's hideous death under a white policeman's knee ignited worldwide protests against racism and police brutality.  The ongoing conflict prompted me to reflect on South Africa's once-state-enforced racial oppression.  That apartheid regime's top cop participated in the racist brutality, including bombings and attempted murder.   Yet his contrition and reconciliation efforts have been remarkable.  Lessons for today's turmoil?  (Short op-ed)
Changing Racist Hearts: My own.  Anti-racism has become a global obsession, and rightfully so.  Racism and racial oppression are repulsive.  And, BTW, I don't have a racist bone in my body.  Or so I thought.  (Short op-ed)  Washington Examiner version
Changing Racist Hearts: 'Amazing Grace' hymnwriter's racist past.  You've likely heard the famous hymn, Amazing Grace.  Were you aware of its writer's racist past?  I thought I knew his real story, but I didn't.  It holds valuable lessons for today's racial turmoil.  (Short op-ed)  Washington Examiner version
Changing Racist Hearts: Abolishing the slave trade.  Few examples of systemic racism are more glaring than the African slave trade.  British parliamentarian William Wilberforce led a grueling twenty-year struggle to outlaw it.  Inspired by a former slave trader, he became a model that current anti-racism activists could do well to emulate.  (Short op-ed)
Racism and Religion:  Sanctified bigotry, or unity and diversity solutions?  Derek Chauvin's conviction for killing George Floyd has returned race issues to public discourse's center stage.  In a world rocked by racial turmoil and demands for justice and equality, some view the Christian church as part of the problem – white supremacy, discrimination, apathy.  Consider one faith movement's efforts to become part of the solution.  (Short op-ed)
COVID Series:
Managing Your Coronavirus Fears.  Coronavirus has spawned fears galore.  Infection and death numbers soar.  People wonder:  Will I catch it?  Will my loved ones?  Will it kill us?  Will I survive economically?  Layoffs and roller-coaster financial markets escalate apprehension.  What's your fear?  Tips for managing it.  (Short op-ed)  Chinese
Hoops Cancellation Withdrawal Disorder.  In these tumultuous times, do you have difficulty focusing on work or household responsibilities?  Does life seem empty?  Do you often daydream about excitement?  Are you a basketball fan?  If so, you may be suffering from a recently designated serious malady, Hoops Cancellation Withdrawal Disorder (HCWD-20).  (Short op-ed)  Washington Examiner version
Humor while hunkering down: COVID-era chuckles.  The coronavirus tragedy is, of course, not at all funny.  But coping with daily life during it has bred some lighthearted fun as we all adjust to new ways of living and working…and seek comic relief to ease the tension.  Some rib ticklers to help lighten your load.  (Short op-ed)
God and coronavirus: Gone missing?  How could a loving, just, powerful God allow a tragedy like the coronavirus pandemic?  Doesn't he care that innocent people are suffering and dying?  It seems unjust.  If God exists, isn't he strong enough to stop this madness?  (Short op-ed)  Washington Examiner version
NFL coach John Harbaugh on COVID sports coping.  The coronavirus pandemic has brought global lifestyle changes, and athletes are not immune.  Personal identity, control, and security can all become scrambled in chaotic times.  Super-Bowl-winning coach John Harbaugh explains how he's coped amid the loss of sport.  (Short op-ed)  Washington Examiner version
Coping with COVID-era holiday loneliness.  Zoomed out?  Exasperated by COVID-era isolation?  Longing for face-to-face human interaction beyond your home?  You're not alone.  Such craving is widespread, and holiday-induced loneliness brings additional challenges.  Maybe some expectation management – and realistic solutions – are in order.  (Short op-ed)  WashingtonExaminer.com version
Have a look at more …
Subscribe to Article Alerts: Want to be kept abreast of future releases?  Every month or so when we post new articles, we notify Internet editors of their availability via short emails.  Just let us know and we'll send you these email alerts.  We send them blind (to protect your privacy) and only to those requesting them.