Topics
Gratis content for your website!
from Rusty Wright Communications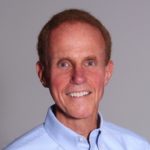 Need stimulating content to help your website or blog sparkle and attract web traffic?
International lecturer and syndicated columnist Rusty Wright makes his articles and audio/video resources available to you gratis.  All we ask is that you give proper credit, let us know when you post and/or translate our stuff, and link back to RustyWright.com.
Topics include humor, films, current events, relationships, AIDS, success, forgiveness, anxiety, fear, security, hope, disappointment, communication, racism, faith, Freud, Marx, Elvis, Wonder Woman, and Superman.
Our most recent:
'Big George Foreman' movie: Fame, tragedy, triumph, second chances.  George Foreman's storied career has many facets: Olympic gold medalist, twice World Heavyweight Boxing champion, TV grill pitchman, philanthropist.  But a near-death experience forever altered his life's trajectory.  Sony's new biopic conveys his tragedies and triumphs, with inspiration for anyone who ever needed a second chance.  (Short op-ed)
Divine dilemma: Who gets God's nod in March Madness?  By Mark I. Pinsky and Rusty Wright. Thursday evening (March16), in the first round of the NCAA men's basketball tournament, Duke University, a historically Methodist school in Durham, North Carolina, tips off with Pentecostal powerhouse Oral Roberts University, in Orlando, Florida — a Southern Baptist stronghold and a part of the country that takes both religion and college athletics very seriously.  If two Christian schools' fans pray for victory, which one gets God's favor?  (Religion News Service release 3/16/23).
On a Wing and a Prayer movie: deadly danger; divine drama?  Ever faced mortal danger?  Imagine that you, your family, and a pilot have boarded a small private plane for a flight home from Florida to Louisiana.  Ten minutes after takeoff, the pilot dies, leaving you – a passenger – to fly the plane.  How would you feel?  What would you do?  MGM's On a Wing and a Prayer depicts the dramatic dilemmas that Doug White and his family faced on Easter Sunday, 2009.  (Short op-ed)
Jesus Revolution movie: '60s turmoil, radical responses.  "Is God Dead?" a 1966 Time magazine cover asked.  A 1971 Time cover heralded "The Jesus Revolution."  What caused this cultural shift in the radical 1960s that still impacts us today?  Kelsey Grammer (Frasier) stars in a new film that tells part of the story: how a hippie, a drugged-out teenager and a straight-laced California pastor linked up to bring hope to millions.  (Short op-ed)  Washington Examiner version
I Wanna Dance movie: Whitney Houston's success and struggles.  Singer Whitney Houston was a global superstar with a complicated life.  Adored by millions, mocked by some fellow Blacks, this New Jersey church girl struggled with drug and alcohol abuse as she sought to navigate a stratospheric career and tumultuous personal life.  I Wanna Dance with Somebody presents revealing glimpses into her emotional and professional journeys.  (Short op-ed) 
Johnny Cash movie: His life, loves, challenges and successes.  International superstar; honored by presidents; a jailbird and addict.  Singer Johnny Cash knew great highs and great lows.  What was The Man in Black's legacy?  (Short op-ed)
'Till' movie: Racial murder helped spark civil rights movement.  White racists brutally murdered young Emmett Till in 1955 Mississippi.  His death, and his mother Mamie's reaction to it, helped spark the civil rights movement.  MGM's Till tells their compelling story.  What gave this grieving mother strength to pursue social change?  (Short op-ed)  Washington Examiner version
Racism Series:
Changing Racist Hearts: Can it be done?  George Floyd's horrifying death while pinned down by a white policeman has sparked global rage and anti-racism protests.  Racial disparity is widespread and ominous.  Can a racist's heart be changed?  Consider these powerful examples.  (Short op-ed)  Washington Examiner version
Changing Racist Hearts: Police brutality.  George Floyd's hideous death under a white policeman's knee ignited worldwide protests against racism and police brutality.  The ongoing conflict prompted me to reflect on South Africa's once-state-enforced racial oppression.  That apartheid regime's top cop participated in the racist brutality, including bombings and attempted murder.   Yet his contrition and reconciliation efforts have been remarkable.  Lessons for today's turmoil?  (Short op-ed)
Changing Racist Hearts: My own.  Anti-racism has become a global obsession, and rightfully so.  Racism and racial oppression are repulsive.  And, BTW, I don't have a racist bone in my body.  Or so I thought.  (Short op-ed)  Washington Examiner version
Changing Racist Hearts: 'Amazing Grace' hymnwriter's racist past.  You've likely heard the famous hymn, Amazing Grace.  Were you aware of its writer's racist past?  I thought I knew his real story, but I didn't.  It holds valuable lessons for today's racial turmoil.  (Short op-ed)  Washington Examiner version
Changing Racist Hearts: Abolishing the slave trade.  Few examples of systemic racism are more glaring than the African slave trade.  British parliamentarian William Wilberforce led a grueling twenty-year struggle to outlaw it.  Inspired by a former slave trader, he became a model that current anti-racism activists could do well to emulate.  (Short op-ed)
Racism and Religion:  Sanctified bigotry, or unity and diversity solutions?  Derek Chauvin's conviction for killing George Floyd has returned race issues to public discourse's center stage.  In a world rocked by racial turmoil and demands for justice and equality, some view the Christian church as part of the problem – white supremacy, discrimination, apathy.  Consider one faith movement's efforts to become part of the solution.  (Short op-ed)
Have a look at more …
Subscribe to Article Alerts: Want to be kept abreast of future releases?  Every month or so when we post new articles, we notify Internet editors of their availability via short emails.  Just let us know and we'll send you these email alerts.  We send them blind (to protect your privacy) and only to those requesting them.