Topics
Gratis content for your website!
from Rusty Wright Communications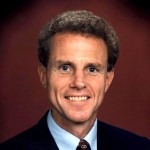 Need stimulating content to help your website or blog sparkle and attract web traffic?
International lecturer and syndicated columnist Rusty Wright makes his articles and audio/video resources available to you gratis.  All we ask is that you give proper credit, let us know when you post and/or translate our stuff, and link back to RustyWright.com.
Topics include humor, films, current events, relationships, AIDS, success, forgiveness, anxiety, fear, security, hope, disappointment, communication, racism, faith, Freud, Marx, Elvis, Wonder Woman, and Superman.
Our most recent:
Lessons in managing public-speaking fears.  Fear of public speaking haunts countless people.  I'm one…a shy introvert whose career – oddly – has involved lecturing worldwide.  Presenting in a tense situation during my final Duke class taught me invaluable lessons.  That speech topic – racism and religion – evokes today's headlines. (Duke Magazine article)
Interview with God movie: What would you ask?  Suppose you could interview God and ask any questions you wanted.  This is journalist Paul Asher's opportunity as he returns from covering the war in Afghanistan with more questions than answers about life's troubling complexities.  He gets three sit-downs with an intriguing man claiming to be God.  Their interaction – and Paul's reactions – may resonate with your own life and curiosity.  (Short op-ed)
Have a look at more …
Subscribe to Article Alerts: Want to be kept abreast of future releases?  Every month or so when we post new articles, we notify Internet editors of their availability via short emails.  Just let us know and we'll send you these email alerts.  We send them blind (to protect your privacy) and only to those requesting them.