Topics
Gratis content for your website!
from Rusty Wright Communications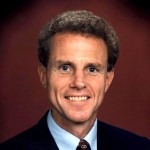 Need stimulating content to help your website or blog sparkle and attract web traffic?
International lecturer and syndicated columnist Rusty Wright makes his articles and audio/video resources available to you gratis.  All we ask is that you give proper credit, let us know when you post and/or translate our stuff, and link back to RustyWright.com.
Topics include humor, films, current events, relationships, AIDS, success, forgiveness, anxiety, fear, security, hope, disappointment, communication, racism, faith, Freud, Marx, Elvis, and Superman.
Our most recent:
Justice League movie: Hope lost; hope restored.  When Superman's dead – and the bad guys are closing in fast, and all hope seems lost – who you gonna call?  How about the Justice League!  Batman, Wonder Woman, The Flash, Aquaman and Cyborg team up to fight evil and seek justice for all.  Warner Bros. brings their story to theaters on 6 continents.  (Short op-ed)
The Star movie: First-Christmas animal adventure.  This fun and funny animated film tracks a slew of animals following an unusual Star to a manger in Bethlehem, where they sense something wonderful is about to happen involving a pregnant woman named Mary and her husband Joseph.  Celebrity voices include Oprah Winfrey, Tyler Perry, Kris Kristofferson, Patricia Heaton, Gina Rodriguez, Zachary Levi and Christopher Plummer.  (Short op-ed)
Have a look at more …
Subscribe to Article Alerts: Want to be kept abreast of future releases?  Every month or so when we post new articles, we notify Internet editors of their availability via short emails.  Just let us know and we'll send you these email alerts.  We send them blind (to protect your privacy) and only to those requesting them.