Topics
Gratis content for your website!
from Rusty Wright Communications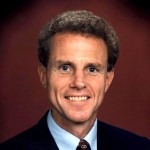 Need stimulating content to help your website or blog sparkle and attract web traffic?
International lecturer and syndicated columnist Rusty Wright makes his articles and audio/video resources available to you gratis.  All we ask is that you give proper credit, let us know when you post and/or translate our stuff, and link back to RustyWright.com.
Topics include humor, films, current events, relationships, AIDS, success, forgiveness, anxiety, fear, security, hope, disappointment, communication, racism, faith, Freud, Marx, Elvis, and Superman.
Our most recent:
I Can Only Imagine movie: Abuse, anger, redemption.  Could you forgive a dad whose rage drove your mother away, and who abused you physically, verbally and emotionally?  The film saga behind this popular song depicts with grace, tenderness, and beauty what became of a prodigal father and his unforgiving son.  (Short op-ed)
Paul, Apostle of Christ movie: From vengeance to love.  OK, Batman.  Riddle me this:  Who attacked his opponents with a vengeance, then switched sides, lost his head, but came out a winner?  Nick Saban?  Babe Ruth?  Ronald Reagan?  Donald Trump?  Good guesses, but… nope.  Easter is a good time to remember this guy.  (Short op-ed)
Have a look at more …
Subscribe to Article Alerts: Want to be kept abreast of future releases?  Every month or so when we post new articles, we notify Internet editors of their availability via short emails.  Just let us know and we'll send you these email alerts.  We send them blind (to protect your privacy) and only to those requesting them.