Topics
Gratis content for your website!
from Rusty Wright Communications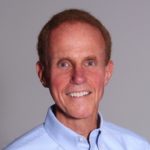 Need stimulating content to help your website or blog sparkle and attract web traffic?
International lecturer and syndicated columnist Rusty Wright makes his articles and audio/video resources available to you gratis.  All we ask is that you give proper credit, let us know when you post and/or translate our stuff, and link back to RustyWright.com.
Topics include humor, films, current events, relationships, AIDS, success, forgiveness, anxiety, fear, security, hope, disappointment, communication, racism, faith, Freud, Marx, Elvis, Wonder Woman, and Superman.
Our most recent:
CNN's Redemption Project: Could you forgive your loved-one's killer?  When someone offends you, do you get even?  Ignore?  Seek to reconcile?  Suppose their offense were killing your loved one or maiming them – or you – for life.  Would you meet with the perpetrator and talk it out?  Van Jones presents compelling, moving, true stories of offenders encountering the offended.  (Short op-ed)
Amazing Grace movie: recording Aretha Franklin's best-selling album.  After the Queen of Soul's 2018 death, her family released the long-mothballed 1972 documentary about recording her bestselling album at a Los Angeles church.  Mick Jagger was in Aretha's church audience.  Critics are raving.  What's it all about?  (Short op-ed)
Breakthrough movie: Miracle on Ice?  Ever meet someone who died…and lived to tell about it?  Breakthrough tells a startling, back-from-the-brink recovery story that's sure to leave you scratching your head, even if you don't share the grateful mom's faith-miracle conclusions.  (Short op-ed)
Best of Enemies movie: Klan leader, black activist; race, religion, reconciliation.  What happens when you assign a Ku Klux Klan president and a Black civil rights activist – in the racially charged 1971 U.S. South – to collaborate on school desegregation?  Shouting?  Threats?  Violence?  Murder?  Fasten your seatbelts for a wild ride that few back then could have predicted.  (Short op-ed)  Chinese
History Channel's Jesus TV series: Who was he, really?  He's one of history's most controversial personalities.  Was he a good man spreading love and peace?  A rabble-rouser stirring rebellion?  A charlatan deceiving the masses – then and now?  Something else?  History Channel's series examines Jesus through the eyes of eight contemporary friends and enemies.  (Short op-ed)
Have a look at more …
Subscribe to Article Alerts: Want to be kept abreast of future releases?  Every month or so when we post new articles, we notify Internet editors of their availability via short emails.  Just let us know and we'll send you these email alerts.  We send them blind (to protect your privacy) and only to those requesting them.