Topics
Gratis content for your website!
from Rusty Wright Communications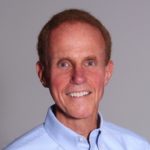 Need stimulating content to help your website or blog sparkle and attract web traffic?
International lecturer and syndicated columnist Rusty Wright makes his articles and audio/video resources available to you gratis.  All we ask is that you give proper credit, let us know when you post and/or translate our stuff, and link back to RustyWright.com.
Topics include humor, films, current events, relationships, AIDS, success, forgiveness, anxiety, fear, security, hope, disappointment, communication, racism, faith, Freud, Marx, Elvis, Wonder Woman, and Superman.
Our most recent:
'The Streets Were My Father' movie: Who's your daddy?  Could you forgive someone who murdered your family member?  Or was an MIA parent?  Absent, neglectful or abusive fathers can leave lifetime scars. The Streets Were My Father depicts three sons who experienced it all, and have turned their corners in dramatic, inspiring ways.  (Short op-ed)
'A Father's Legacy' movie: What was your dad like?  Did you ever want to feel valued by someone special?  Or mourn losing a loved one?  Ever wish you could undo past decisions or take back hurtful words?  Maybe you know the right thing to do, but lack courage to do it.  The complex characters in A Father's Legacy may resonate with you.  (Short op-ed)
'Blue Miracle' movie: castoff kids, fractured families, fishing, and hope.  Does your life sometimes seem stormy?  Financial woes mounting?  Trouble at home or work?  Got family conflicts?  Need some hope?  Maybe what worked for these Mexican orphans and their caretaker is worth trying.  Go fishin'.  And pray.  (Short op-ed)
Christian leaders behaving badly: Why should anyone embrace their faith?  Ravi Zacharias, the popular Christian faith defender, was exposed posthumously as a sexual predator. This sex scandal has created international turmoil.  If Christian leaders are hypocrites, why should anyone give their beliefs a serious look?  (Short op-ed)  Washington Examiner version
Changing Racist Hearts: Can it be done?  George Floyd's horrifying death while pinned down by a white policeman has sparked global rage and anti-racism protests.  Racial disparity is widespread and ominous.  Can a racist's heart be changed?  Consider these powerful examples.  (Short op-ed)  Washington Examiner version
Changing Racist Hearts: Police brutality.  George Floyd's hideous death under a white policeman's knee ignited worldwide protests against racism and police brutality.  The ongoing conflict prompted me to reflect on South Africa's once-state-enforced racial oppression.  That apartheid regime's top cop participated in the racist brutality, including bombings and attempted murder.   Yet his contrition and reconciliation efforts have been remarkable.  Lessons for today's turmoil?  (Short op-ed)
Changing Racist Hearts: My own.  Anti-racism has become a global obsession, and rightfully so.  Racism and racial oppression are repulsive.  And, BTW, I don't have a racist bone in my body.  Or so I thought.  (Short op-ed)  Washington Examiner version
Changing Racist Hearts: 'Amazing Grace' hymnwriter's racist past.  You've likely heard the famous hymn, Amazing Grace.  Were you aware of its writer's racist past?  I thought I knew his real story, but I didn't.  It holds valuable lessons for today's racial turmoil.  (Short op-ed)  Washington Examiner version
Changing Racist Hearts: Abolishing the slave trade.  Few examples of systemic racism are more glaring than the African slave trade.  British parliamentarian William Wilberforce led a grueling twenty-year struggle to outlaw it.  Inspired by a former slave trader, he became a model that current anti-racism activists could do well to emulate.  (Short op-ed)
Racism and Religion:  Sanctified bigotry, or unity and diversity solutions?  Derek Chauvin's conviction for killing George Floyd has returned race issues to public discourse's center stage.  In a world rocked by racial turmoil and demands for justice and equality, some view the Christian church as part of the problem – white supremacy, discrimination, apathy.  Consider one faith movement's efforts to become part of the solution.  (Short op-ed)
Have a look at more …
Subscribe to Article Alerts: Want to be kept abreast of future releases?  Every month or so when we post new articles, we notify Internet editors of their availability via short emails.  Just let us know and we'll send you these email alerts.  We send them blind (to protect your privacy) and only to those requesting them.