Topics
Gratis content for your website!
from Rusty Wright Communications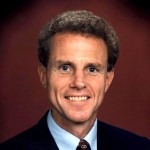 Need stimulating content to help your website or blog sparkle and attract web traffic?
International lecturer and syndicated columnist Rusty Wright makes his articles and audio/video resources available to you gratis.  All we ask is that you give proper credit, let us know when you post and/or translate our stuff, and link back to RustyWright.com.
Topics include humor, films, current events, relationships, AIDS, success, forgiveness, anxiety, fear, security, hope, disappointment, communication, racism, faith, Freud, Marx, Elvis, Wonder Woman, and Superman.
Our most recent:
Indivisible movie: Would your romance survive this?  U.S. Army chaplain Darren Turner wants to encourage soldiers through difficult battle circumstances.  An ambush, live combat, and assorted conflicts make him question his own teaching and faith.  He returns home callous and closed, angry and mean, casting his marriage on the rocks. A compelling and uplifting true story for everyone tempted to fight with their spouse or partner rather than fighting for their relationship.  (Short op-ed)
Have a look at more …
Subscribe to Article Alerts: Want to be kept abreast of future releases?  Every month or so when we post new articles, we notify Internet editors of their availability via short emails.  Just let us know and we'll send you these email alerts.  We send them blind (to protect your privacy) and only to those requesting them.