Topics
Gratis content for your website!
from Rusty Wright Communications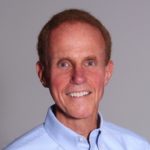 Need stimulating content to help your website or blog sparkle and attract web traffic?
International lecturer and syndicated columnist Rusty Wright makes his articles and audio/video resources available to you gratis.  All we ask is that you give proper credit, let us know when you post and/or translate our stuff, and link back to RustyWright.com.
Topics include humor, films, current events, relationships, AIDS, success, forgiveness, anxiety, fear, security, hope, disappointment, communication, racism, faith, Freud, Marx, Elvis, Wonder Woman, and Superman.
Our most recent:
Overcomer movie:  What defines you?  What defines who you are?  Your job?  Your spouse, your partner, your accomplishments?  Does your sense of well-being and satisfaction come from dependence on your position or friends or appearance or skills?  What would you do if all that were taken away?  Overcomer tells an entertaining, sensitive story of finding a stable source of personal identity in the midst of life's shifts in relationships, family, work, and sports.  (Short op-ed)
HBO's Alternate Endings doc:  How do you want to die?  Got your burial plot picked out yet?  How 'bout your casket?  Planning on cremation?  So where will your ashes go?  A coral reef?  Outer space?  HBO's insightful new documentary Alternate Endings: Six New Ways to Die in America looks at novel approaches to life's end.  Is there anything after death?  (Short op-ed)
Have a look at more …
Subscribe to Article Alerts: Want to be kept abreast of future releases?  Every month or so when we post new articles, we notify Internet editors of their availability via short emails.  Just let us know and we'll send you these email alerts.  We send them blind (to protect your privacy) and only to those requesting them.