Topics
Gratis content for your website!
from Rusty Wright Communications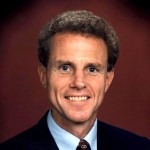 Need stimulating content to help your website or blog sparkle and attract web traffic?
International lecturer and syndicated columnist Rusty Wright makes his articles and audio/video resources available to you gratis.  All we ask is that you give proper credit, let us know when you post and/or translate our stuff, and link back to RustyWright.com.
Topics include humor, films, current events, relationships, AIDS, success, forgiveness, anxiety, fear, security, hope, disappointment, communication, racism, faith, Freud, Marx, Elvis, Wonder Woman, and Superman.
Our most recent:
History Channel's Jesus TV series: Who was he, really?  He's one of history's most controversial personalities.  Was he a good man spreading love and peace?  A rabble-rouser stirring rebellion?  A charlatan deceiving the masses – then and now?  Something else?  History Channel's series examines Jesus through the eyes of eight contemporary friends and enemies.  (Short op-ed)
Palau movie: Big dreams, remembering roots.  When you see a famous and popular person on television, in the movies, or in person, the glow of success can sometimes eclipse their more modest roots.  But the genuinely successful do well to remember their origins.  Global Christian communicator Luis Palau remembers his, and he's grateful to those who helped him along the way.  This biopic, in theaters April 4 and 6, could inspire you to dream big, as he did.  (Short op-ed)
Have a look at more …
Subscribe to Article Alerts: Want to be kept abreast of future releases?  Every month or so when we post new articles, we notify Internet editors of their availability via short emails.  Just let us know and we'll send you these email alerts.  We send them blind (to protect your privacy) and only to those requesting them.