Topics
Gratis content for your website!
from Rusty Wright Communications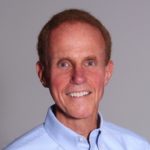 Need stimulating content to help your website or blog sparkle and attract web traffic?
International lecturer and syndicated columnist Rusty Wright makes his articles and audio/video resources available to you gratis.  All we ask is that you give proper credit, let us know when you post and/or translate our stuff, and link back to RustyWright.com.
Topics include humor, films, current events, relationships, AIDS, success, forgiveness, anxiety, fear, security, hope, disappointment, communication, racism, faith, Freud, Marx, Elvis, Wonder Woman, and Superman.
Our most recent:
God and coronavirus: Gone missing?  How could a loving, just, powerful God allow a tragedy like the coronavirus pandemic?  Doesn't he care that innocent people are suffering and dying?  It seems unjust.  If God exists, isn't he strong enough to stop this madness?  (Short op-ed)
Humor while hunkering down: COVID-era chuckles.  The coronavirus tragedy is, of course, not at all funny.  But coping with daily life during it has bred some lighthearted fun as we all adjust to new ways of living and working…and seek comic relief to ease the tension.  Some rib ticklers to help lighten your load.  (Short op-ed)
Hoops Cancellation Withdrawal Disorder.  In these tumultuous times, do you have difficulty focusing on work or household responsibilities?  Does life seem empty?  Do you often daydream about excitement?  Are you a basketball fan?  If so, you may be suffering from a recently designated serious malady, Hoops Cancellation Withdrawal Disorder (HCWD-20).  (Short op-ed)
Managing Your Coronavirus Fears.  Coronavirus has spawned fears galore.  Infection and death numbers soar.  People wonder:  Will I catch it?  Will my loved ones?  Will it kill us?  Will I survive economically?  Layoffs and roller-coaster financial markets escalate apprehension.  What's your fear?  Tips for managing it.  (Short op-ed)
I Still Believe movie: True love, rough roads.  In the mood for a touching love story?  One with romance, challenges, and hope abounding?  Popular singer Jeremy Camp's story could be just what you're looking for.  You may laugh…and cry, too.  (Short op-ed)
Is there a God?  How can we know? Does it matter? Is it just wish fulfillment, simply believing because I want it to be true?  A look at this important question, plus related issues and facts for your consideration.  Includes transparent, personal stories.  (Online video and audio; 26:25)
Have a look at more …
Subscribe to Article Alerts: Want to be kept abreast of future releases?  Every month or so when we post new articles, we notify Internet editors of their availability via short emails.  Just let us know and we'll send you these email alerts.  We send them blind (to protect your privacy) and only to those requesting them.