Topics
Gratis content for your website!
from Rusty Wright Communications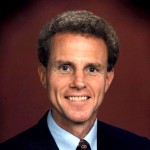 Need stimulating content to help your website or blog sparkle and attract web traffic?
International lecturer and syndicated columnist Rusty Wright makes his articles and audio/video resources available to you gratis.  All we ask is that you give proper credit, let us know when you post and/or translate our stuff, and link back to RustyWright.com.
Topics include humor, films, current events, relationships, AIDS, success, forgiveness, anxiety, fear, security, hope, disappointment, communication, racism, faith, Freud, Marx, Elvis, and Superman.
Our most recent:
The Shack movie: God and your tragedy.  When your personal tragedy strikes – and it will – is God good?  Millions wrestle with that question.  The Shack, a bestselling novel and now a movie, uses fanciful fiction to help people process age-old intellectual and emotional struggles about evil, suffering, and divine character.  (Short op-ed)
CNN's Finding Jesus series: What do you believe?  What's your take on New Testament stories about Jesus' life and death and their aftermath?  Did the events described really happen, or are they merely inspirational fables about a great man?  For many years, I was skeptical.  CNN's second season of Finding Jesus: Faith, Fact, Forgery appears to be designed with questioners like me in mind. (Short op-ed)
Have a look at more …
Subscribe to Article Alerts: Want to be kept abreast of future releases?  Every month or so when we post new articles, we notify Internet editors of their availability via short emails.  Just let us know and we'll send you these email alerts.  We send them blind (to protect your privacy) and only to those requesting them.