Topics
Gratis content for your website!
from Rusty Wright Communications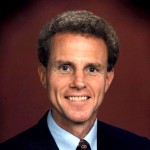 Need stimulating content to help your website or blog sparkle and attract web traffic?
International lecturer and syndicated columnist Rusty Wright makes his articles and audio/video resources available to you gratis.  All we ask is that you give proper credit, let us know when you post and/or translate our stuff, and link back to RustyWright.com.
Topics include humor, films, current events, relationships, AIDS, success, forgiveness, anxiety, fear, security, hope, disappointment, communication, racism, faith, Freud, Marx, Elvis, and Superman.
Our most recent:
Son of God movie: Jesus for the third millennium.  By Meg Korpi.  Politics and religion; an enigmatic attraction. Television producer Mark Burnett and actress/producer Roma Downey have created an accurate and accessible portrait of Jesus of Nazareth for the big screen. See how this intriguing story continues today.  (Review/Analysis)
Mark Burnett's Son of God movie: Action Epic.  The Survivor producer and his wife, actress Roma Downey, wanted to communicate "the story of Jesus for a whole new generation."  Their new film presents adventure, drama and passion; a Jesus that is tough and tender; and enough gripping stories to allow skeptics, searchers, and the faith-filled alike to consider whether he really was the Son of God.  (Short op-ed by Rusty Wright)
Have a look at more …
Subscribe to Article Alerts: Want to be kept abreast of future releases?  Every month or so when we post new articles, we notify Internet editors of their availability via short emails.  Just let us know and we'll send you these email alerts.  We send them blind (to protect your privacy) and only to those requesting them.