Topics
Gratis content for your website!
from Rusty Wright Communications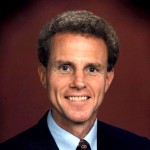 Need stimulating content to help your website or blog sparkle and attract web traffic?
International lecturer and syndicated columnist Rusty Wright makes his articles and audio/video resources available to you gratis.  All we ask is that you give proper credit, let us know when you post and/or translate our stuff, and link back to RustyWright.com.
Topics include humor, films, current events, relationships, AIDS, success, forgiveness, anxiety, fear, security, hope, disappointment, communication, racism, faith, Freud, Marx, Elvis, and Superman.
Our most recent:
New Life movie: Real love, real life.  As I watched this film, I often felt like the screenwriters had placed a hidden microphone in my home.  True love.  Romance.  Exciting, intimate, emotional connection.  Fulfilling, committed partnership.  Joys and sorrows.  Drama … tragedy … recovery … triumph.  This one's got real love and real life, folks.  (Short op-ed)
I'm Not Ashamed movie: Columbine victim's inspiring story. The 1999 Columbine High School massacre became etched in a nation's collective consciousness.  Shooters Eric Harris and Dylan Klebold murdered twelve fellow students and one teacher.  Rachel Joy Scott was their first victim.  This new film tells her inspiring story.  (Short op-ed)
Birth of a Nation movie: Freedom fighter or domestic terrorist?  Into a nation boiling with racial conflict enters a film about an antebellum Bible-quoting Virginia slave whose revolt inspires many today to counter racial oppression.  Who was Nat Turner?  What did he accomplish, and why should we care?  (Short op-ed)
Deepwater Horizon movie: horror, heroism, fear and faith.  The 2010 Gulf of Mexico oil rig explosion, oil spill, cleanup, and lawsuits against British Petroleum dominated the news back then.  But the saga of what happened on the rig that night – and the valor that saved many lives – is a lesser-known story.  (Short op-ed)
Tell her you love her.  Recently, when my wife, Meg Korpi, was dying of cancer, a longtime friend offered some advice I'm really glad I heeded: I should write and read to her a tribute, expressing what she's meant to me and how much I love her.  (Short op-ed)
Have a look at more …
Subscribe to Article Alerts: Want to be kept abreast of future releases?  Every month or so when we post new articles, we notify Internet editors of their availability via short emails.  Just let us know and we'll send you these email alerts.  We send them blind (to protect your privacy) and only to those requesting them.