Meg's page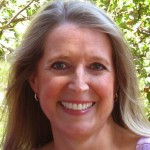 Meg Korpi 
1953 – 2016
On June 19, 2016, Meg Korpi – my wonderful wife, committed partner and faithful friend – graduated from this life following a 3½-year journey with ovarian cancer.  At our wedding, she said she wanted to make me feel like "the most blessed man alive" to be married to her.  I did.  I miss her deeply, but am so glad she now is pain-free and cancer-free, and that I will see her again.
This article, which one of my publishers requested, relates how we felt about each other:
Tell her you love her.  Recently, when my wife, Meg Korpi, was dying of cancer, a longtime friend offered some advice I'm really glad I heeded: I should write and read to her a tribute, expressing what she's meant to me and how much I love her.  (Short op-ed)
Meg's Lasting Memories website has her obituary, plus stories about her – including some funny ones about the two of us – and pictures.
A lovely 5½ – minute presentation of Meg's life (images and music) – created for her Memorial Celebration – is viewable online here.  Have Kleenex® handy.
I thank God for the 16 years we had together.  She envisioned and co-founded Rusty Wright Communications, and served it tirelessly as research scientist, editor, writer, board director and more.  Much of what you see on this website – including projects such as she described below – bears her fingerprints.
Perhaps you will join me in admiration and gratitude for this remarkable woman, a divine gift.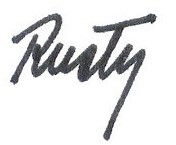 An excerpt from an earlier edition of Meg's Page:
  Helpful advice  from our friends at
the Character Research Institute: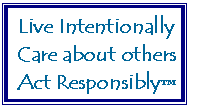 Rusty and I attended the NYC premiere of the movie Soul Surfer (now in theaters; available on DVD August 2), about championship surfer Bethany Hamilton and the aftermath of losing her arm in a shark attack.
Check out our review here.
Just for fun, here are some pictures from the Red Carpet and behind the scenes. 
If you're looking for information, feel free to ask me.